Connecting to the power source
The connector of Ultramini light and the connector of power source should be compatible, which must be ascertained before the purchase of the product. The light weight 25grams is another advantage of U2. Many bicycle lights can be damaged by vibration or impact during riding, U2 weighs only 25 grams, minimizing the impact. Because of it's light weight, we can also use very small brackets can be placed in various positions, like fender and stem.
Special front light design, U2, the ultramini
The U2 is so small that it doesn't stand out when attached to the bicycle and makes the design of the bicycle very simple. This is the biggest benefit of the U2 design.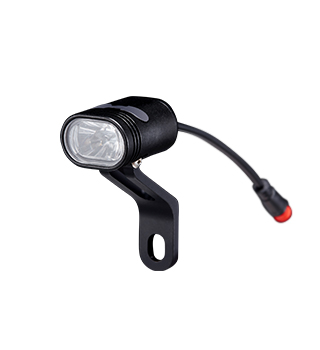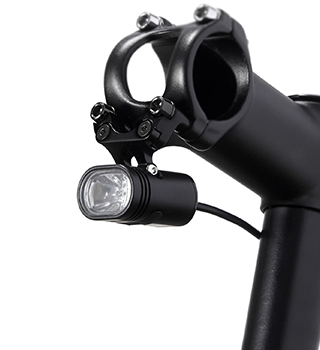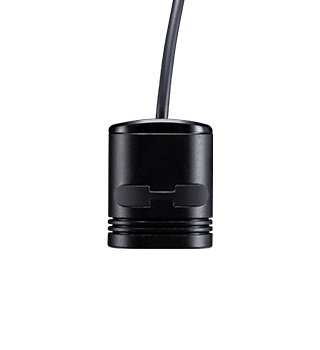 Features
Dimensions(㎜)

U2E : 34.7 × 19 × 28
U2D : 39.2 × 19 × 28

Weight (gram)

U2E : 20.5 (without bracket, without cable)
U2D : 22 (without bracket, without cable)

Color and surface finish

polished Silver / anodized Black.

Material

Aluminum 6061 T6
Efficient cooling
The smaller the light, the smaller the volume and the lower the heat emission performance. The U2 Alloy Body reduces the distance between the LED and the bracket for efficient thermal exhaust, allowing the hot heat to pass through the bracket. This prevents LED damage and shortening of life.
ASSEMBLY
The headlight must be mounted centrally on the bike and must not, under any circumstances, be covered. The headlight must be mounted in such a way that it emits light to the front. The reference axis (see drawing) must be aligned parallel to the bicycle's longitudinal axis. The housing is made of aluminum and has a plastic cover with a sealed cable outlet. Holders for the headlight can be attached both to the top or the bottom. The light angle is adjustable via the holder.