Patented projection lens technology
NACAROAD's patented lens technology which consists of a primary lens and a projection lens made it possible to achieve a slim thickness of 20mm and light efficiency of 70%.
NACAROAD DETAILS
High-end automotive lens technology
Specifically designed to meet the demanding aerodynamic requirements of high-end racing bikes, NACA Road matches the shape of the NACA airfoil. This results in an industry-leading drag coefficient of only 0.267. To achieve outstanding light performance despite the ultra-compact form factor, NACA Road relies on a complex projection lens design according to automotive standards. Designed for reliability and durability, the aluminum housing ensures durability and optimal heat dissipation. Underneath a bike computer, the NACA Road can be installed with a standard GoPro mount.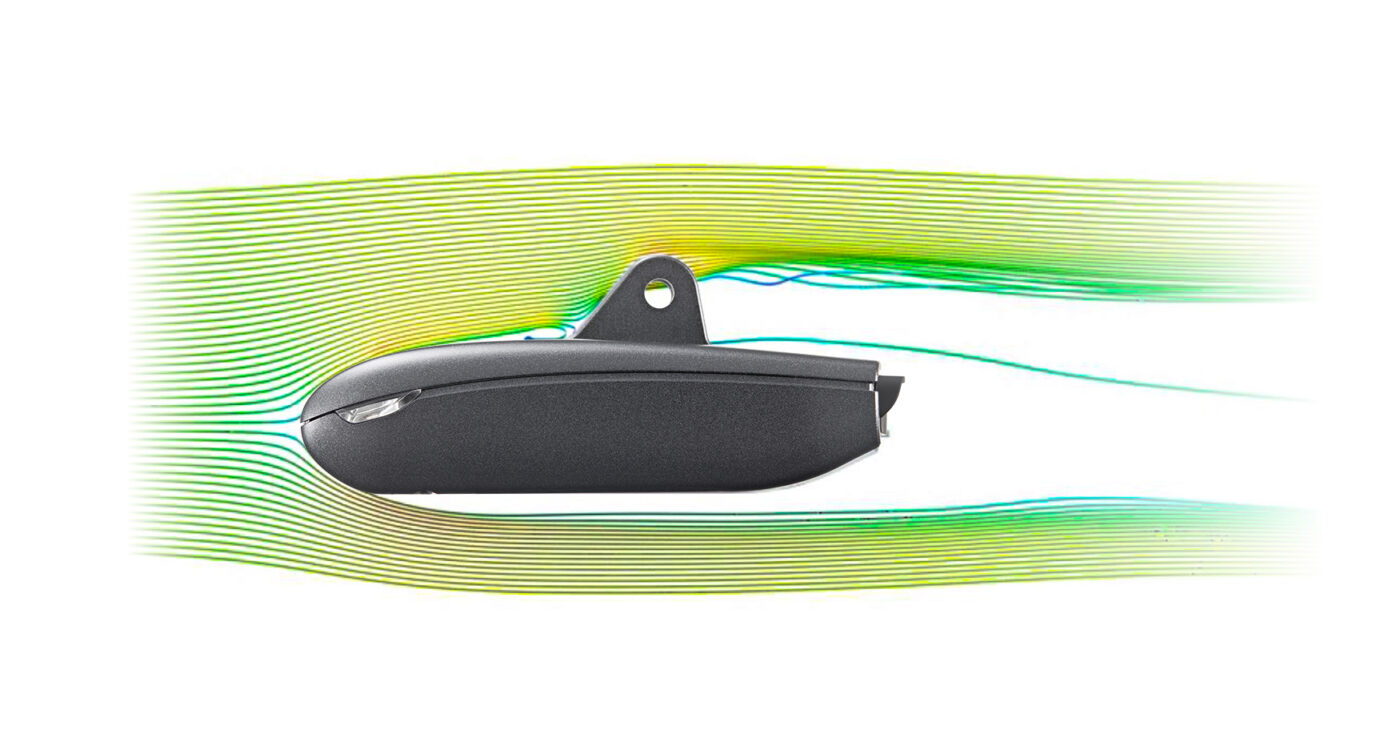 Extremely homogeneous light carpet
The powerful, German StVZO-compliant headlight of NACAROAD turns night into day. With up to 520 lumens, the innovative projection lens technology gives you so much vision that you get a completely new feeling of safety in the dark. The extremely homogeneous light carpet sets new standards for your field of vision – not only in distance but also in width. Whether on secluded country roads or on steep curves, you will always remain clear sighted.