Specifically designed to meet the demanding aerodynamic requirement of high-end racing bikes, NACA Road matches the shape of the NACA airfoil. Air resistance is minimized through the design following the NACA airfoil shape.(Cd, drag of coefficient: 0.267).
When it is driven at a speed of 45km/h, the energy consumed by air resistance is only 0.48W. A lens incorporating automotive projection lens technology realizes a perfect cut-off line at a height of only 2 centimeters
ver.international
| | |
| --- | --- |
| Dimensions (㎜) | 56.7 × 103.6 × 41.5 |
| Weight (gram) | 163 (without mount) |
NACAROAD lighting performance
With glare-free from the opposite, the maximum front sight distance of 72m is realized. Maximum horizontal viewing angle of 52°.
Install on GoPro Mount.
After installing on the mount, illuminate the lamp on the wall from a distance of 2m and fix it so that the cut-off line is located 3.5cm below the product height. The user's eyes are more comfortable by attaching the bicycle computer or anti-glare shield.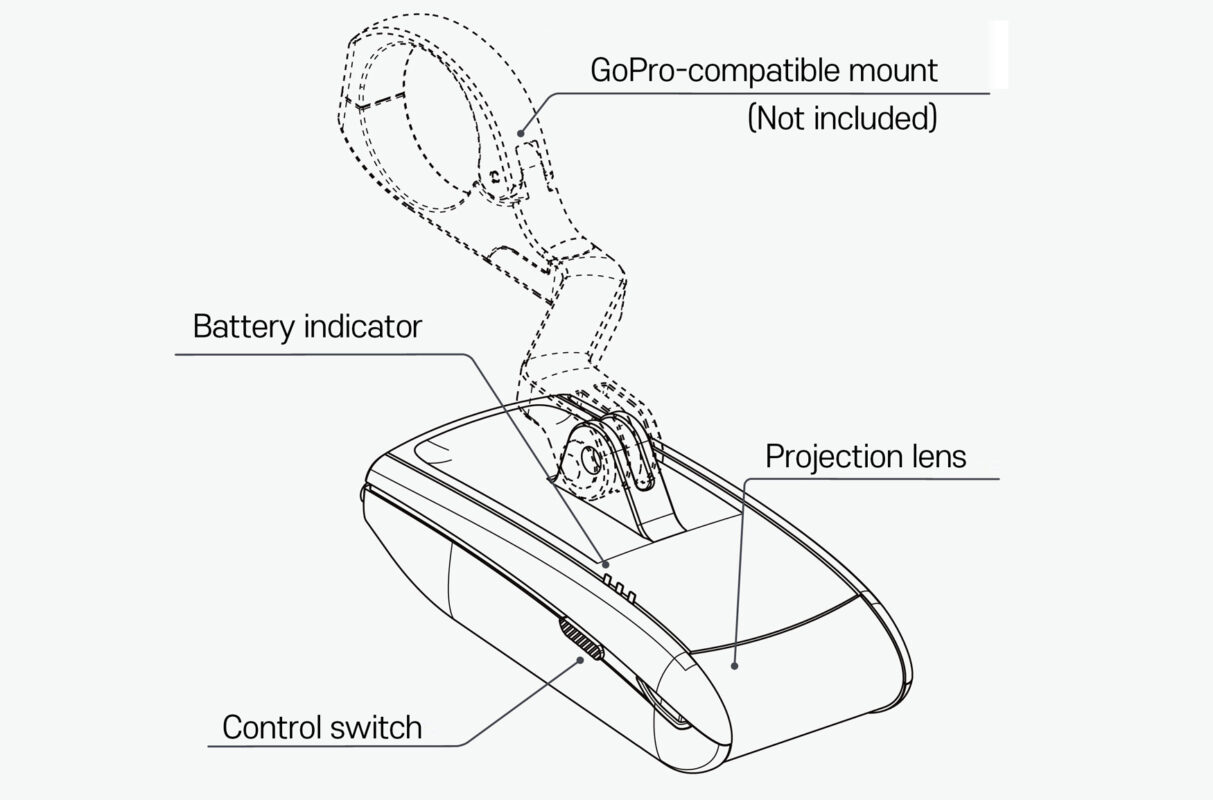 Lighting specification by brightness mode.
* Press the button on the right side of the product for more than 2 seconds to turn on/off.
International :

Max power → Sports mode → Touring mode → City mode → Night flash → Day flash
LED Flux

Max illuminance point




 [lux, @10m]

Life time

Power

Max power

520lm

90lux

1.5h

5.3W

Sports mode

400lm

70lux

2.4h

3.3W

Touring mode

290lm

50lux

4.0h

2.0W

City mode

185lm

30lux

7.3h

1.1W

Night flash

185lm

30lux

31.7h

0.3W

Day flash

400lm

70lux

10h

0.8W
After installation, check that the NACA ROAD does not rotate under load.
Make sure that the headlight is not covered by a bag or similar when driving.
Do not make any independent modifications to the product. Do not attempt to open the product.
If the headlight fails, it must in any case be sent to the importer for repair or replaced completely.